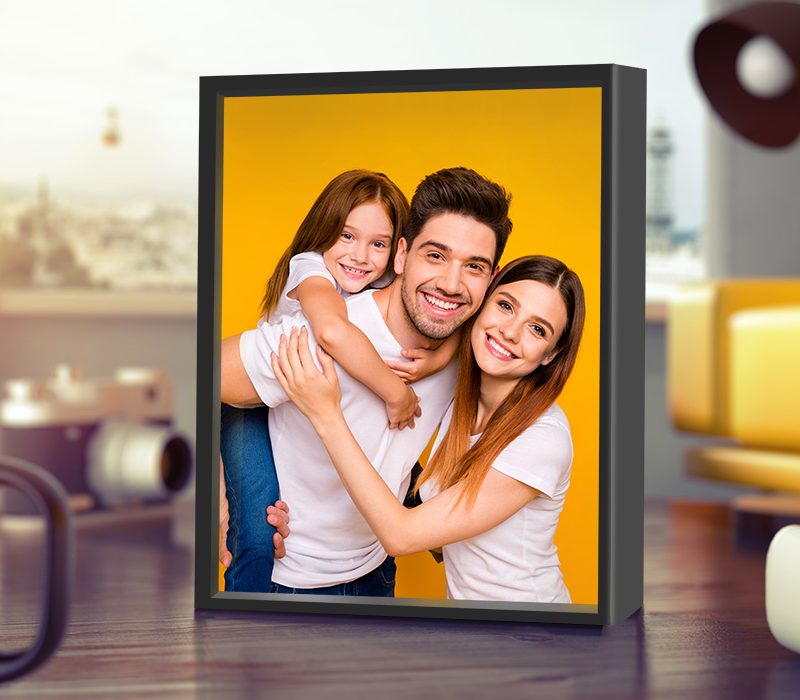 Sizes and prices
View frames
Freestanding £16.00

Finished size will be up to 15 x 20cm according to the ratio of your image




Small (A4) £24.00

Finished size will be up to 23 x 33cm according to the ratio of your image




Medium (A3) £35.00

Finished size will be up to 33 x 43cm according to the ratio of your image




Large (A2) £49.00

Finished size will be up to 43 x 63cm according to the ratio of your image




Small (A4) £24.00

Finished size will be up to 20 x 30cm according to the ratio of your image




Medium (A3) £35.00

Finished size will be up to 30 x 40cm according to the ratio of your image




Large (A2) £49.00

Finished size will be up to 40 x 60cm according to the ratio of your image
Freestanding
- £16
Small pictures to sit on your desk or window sill.
Printed to Giclée standards on high quality A5 lustre paper and finished with a non-reflective matt laminate.
Print is bonded to a 3.5mm substrate.
Frame is 32mm wide, of which 5mm wide is seen.
Choose your product options below then simply upload your image.